We recently attended what I suspect is probably the best fiddling camp in Canada in the charming rural town of St-Côme, Quebec. There, on the shores of a beautiful lake, my two boys and I learned tune after tune from some of Quebec's finest fiddlers. We were amazed, we were thrilled, we were awed as we learned some of the catchiest tunes around.
But what was more inspiring than all those amazing fiddlers and the music, was a quiet man named Stephan whose Bernese Mountain Dog sat by patiently waiting to guide his master.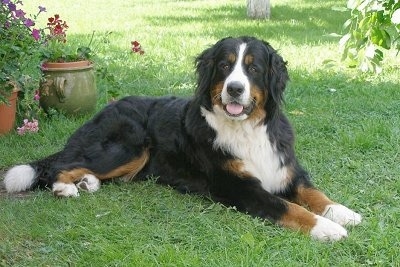 "How can he play the fiddle if he's blind?" asked my son.
"Same as us," I replied. "He does it by ear."
But he did more than learn tunes. When we had our mardi gras, he came dressed in a traditional Quebecois period costume - one of the best ones there.
"He's kind of a hottie wearing that wig," one of the women commented as he walked by in the distance.
But it wasn't the fiddling, the dog, or the costume that inspired us. It was the man's spirit. Blind since birth, he let nothing stop him. Not only was he a fine violinist, but word had it he was a computer programmer. I didn't find out what his education background was, but I'm sure he's up there.
Then, near the end of the week, I was stunned to discover that he was bilingual, and when I say bilingual, I don't mean he spoke one language well and the other with an accent. I mean he spoke both languages perfectly!
But the biggest surprise of all was the evening we did square dancing and he joined us. He said he had never tried it before. When we crossed sides, and twirled about, he was right there with us. Of course we helped him along, turning him around when he needed turning, leading him in the right direction to make sure he didn't trade squares, but honestly, he was just as good a partner as any!
Stephan, I don't know who brought you up, but my hat's off to them and also to you. No doubt you inherited your spirit from your folks and that's what makes you the huge success you are today. But do you even have any idea what an inspiration you are to the people around you? To my sons? To me? You are truly an amazing human being.